Location
Frankfort HS – Frankfort
Date
Friday, March 8th, 2019 
Ensemble type(s)
Choral 
Site Host:
Matt Denniston
Clinicians: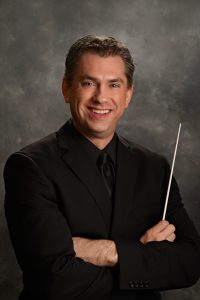 Vaughn Roste
Vaughn Roste, Director of Choral Studies at Purdue University Fort Wayne, now has almost two decades of college teaching experience, including previous positions in Georgia, Oklahoma, Ohio, and Illinois. Canadian by birth, he holds four degrees, the
most recent of which is a Doctor of Musical Arts in Choral Conducting from Louisiana State University. He has had six feature articles published in the Choral Journal as well
as over two dozen other articles elsewhere; 2003 also saw the publication of his first monograph, entitled The Xenophobe's Guide to the Canadians.
Sue Finger
Christa Tahere